Standart Issue 16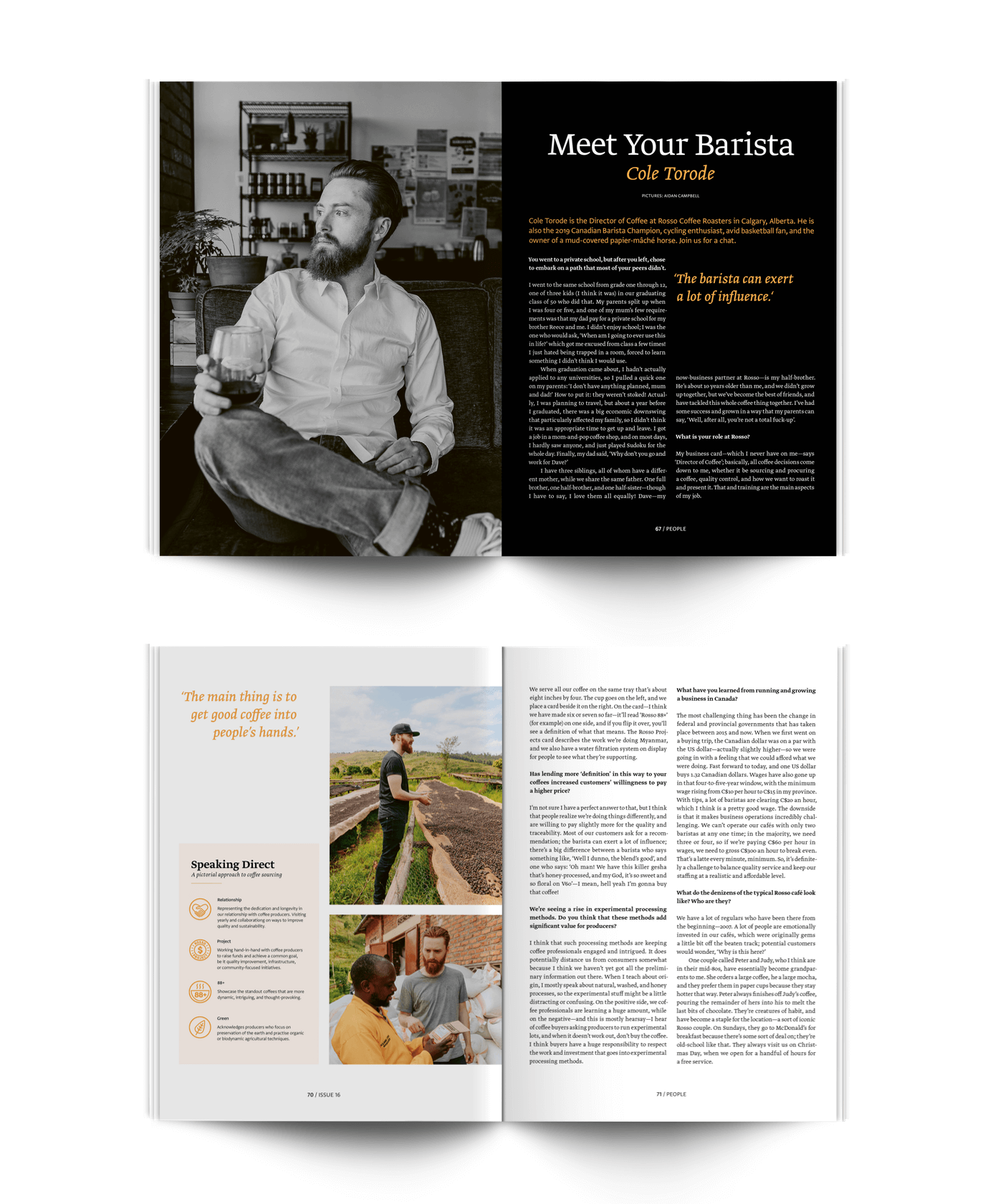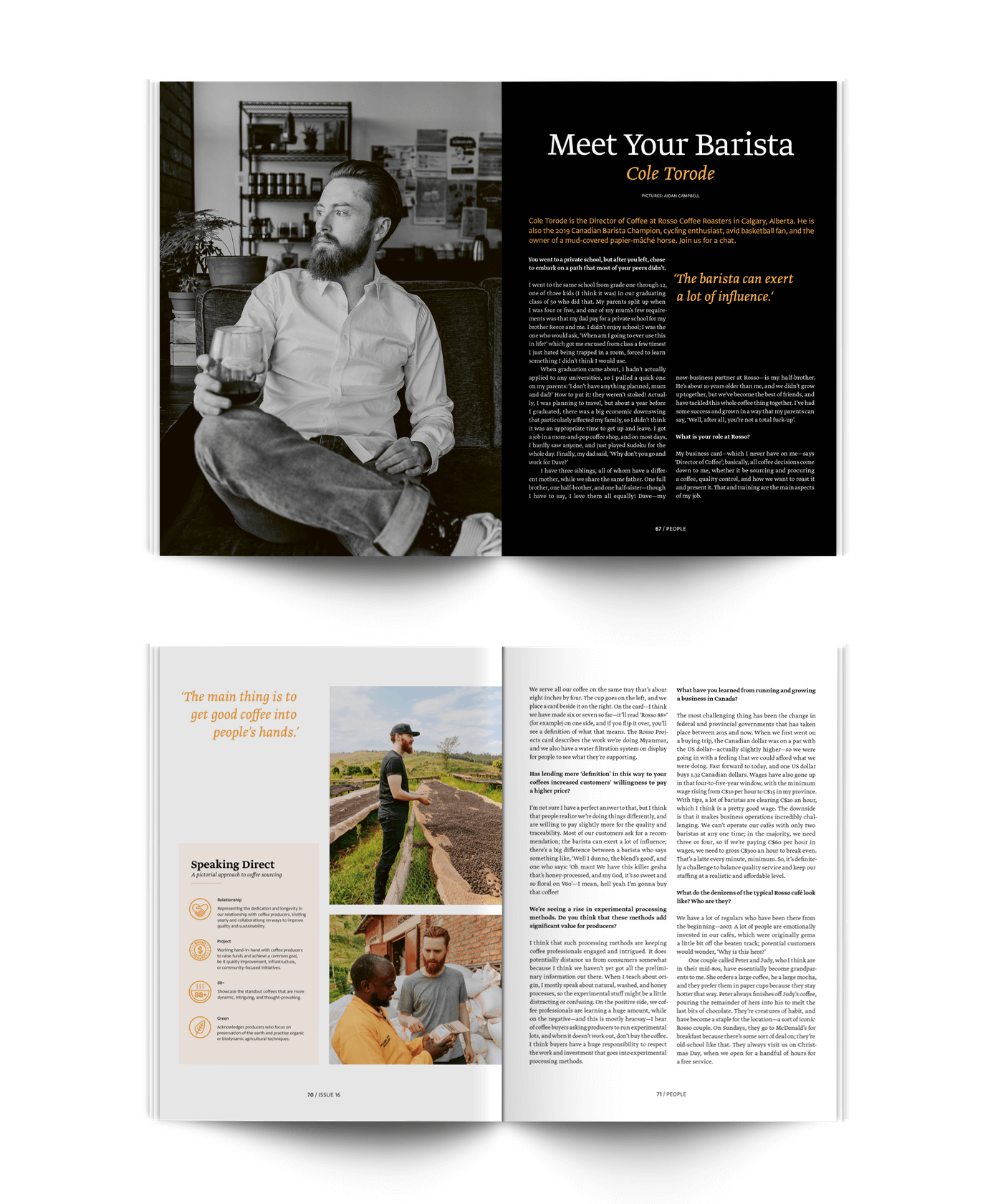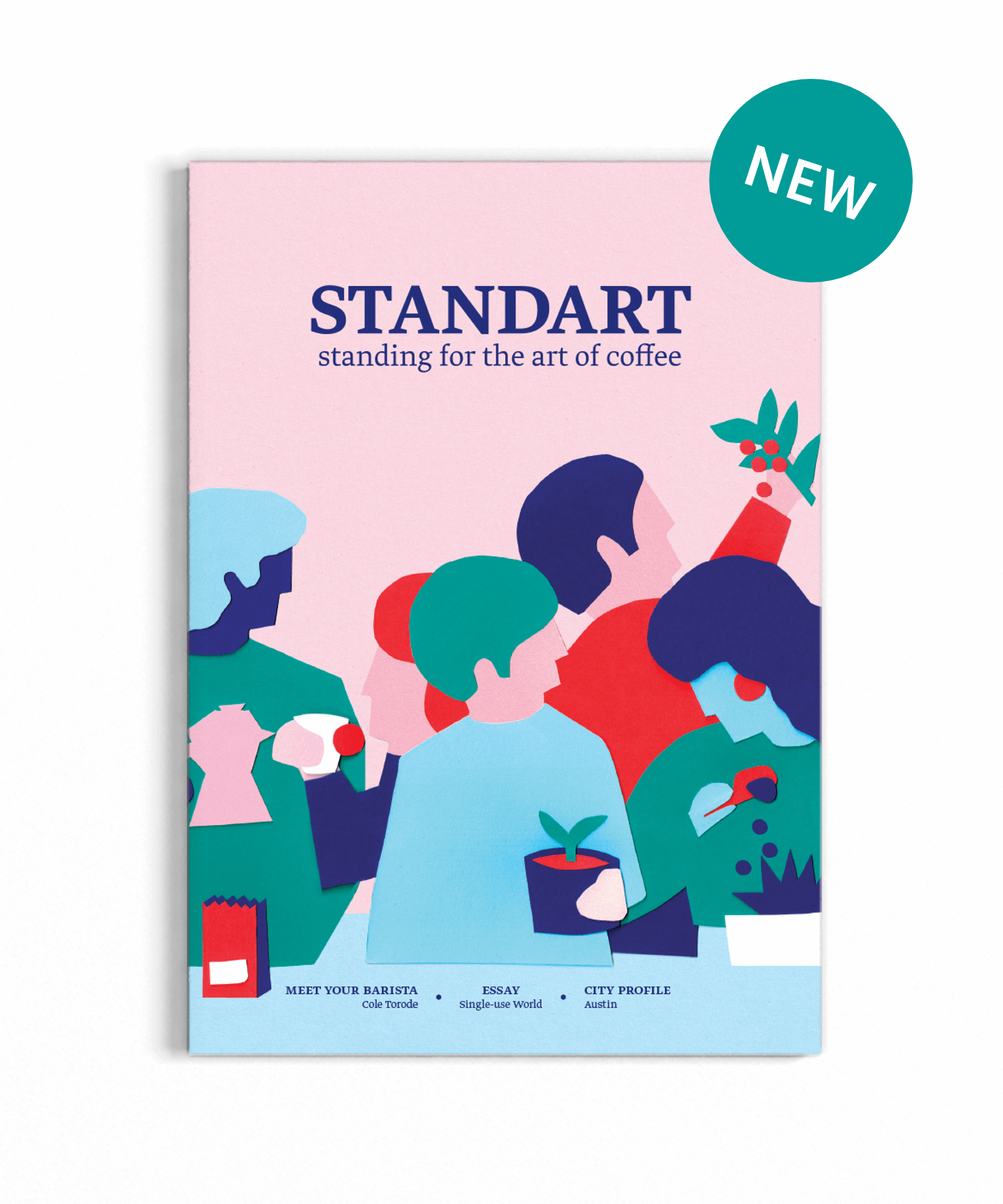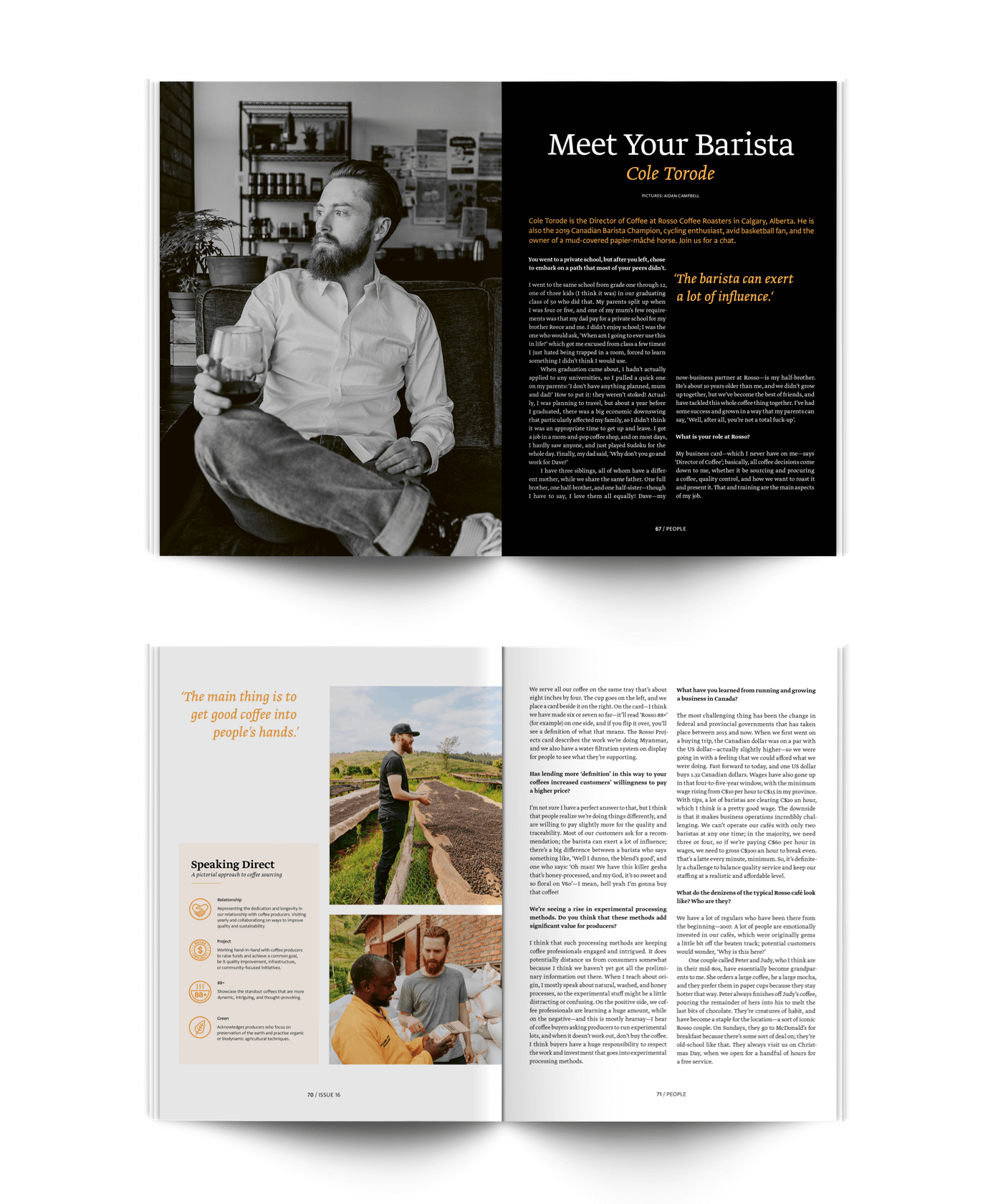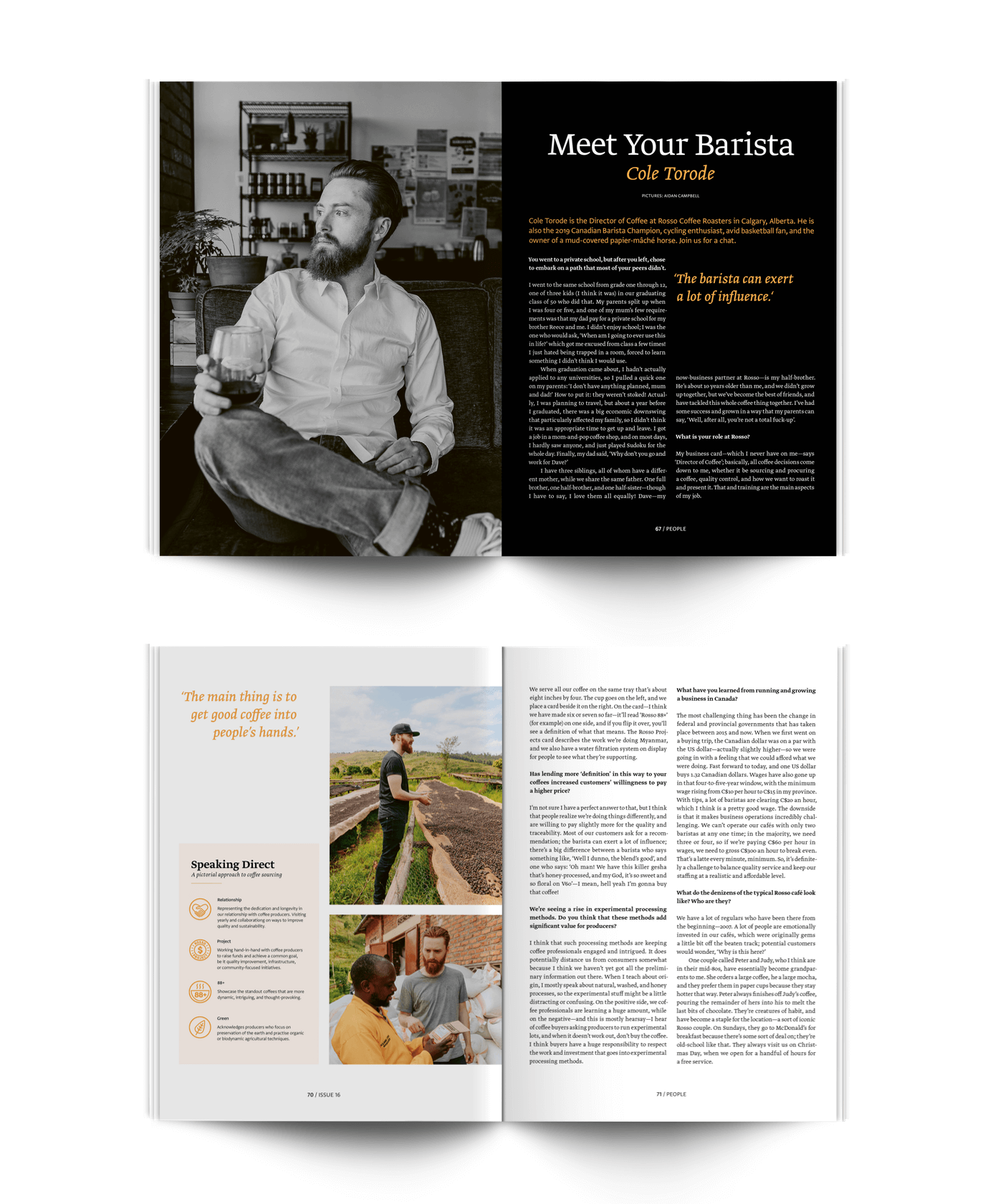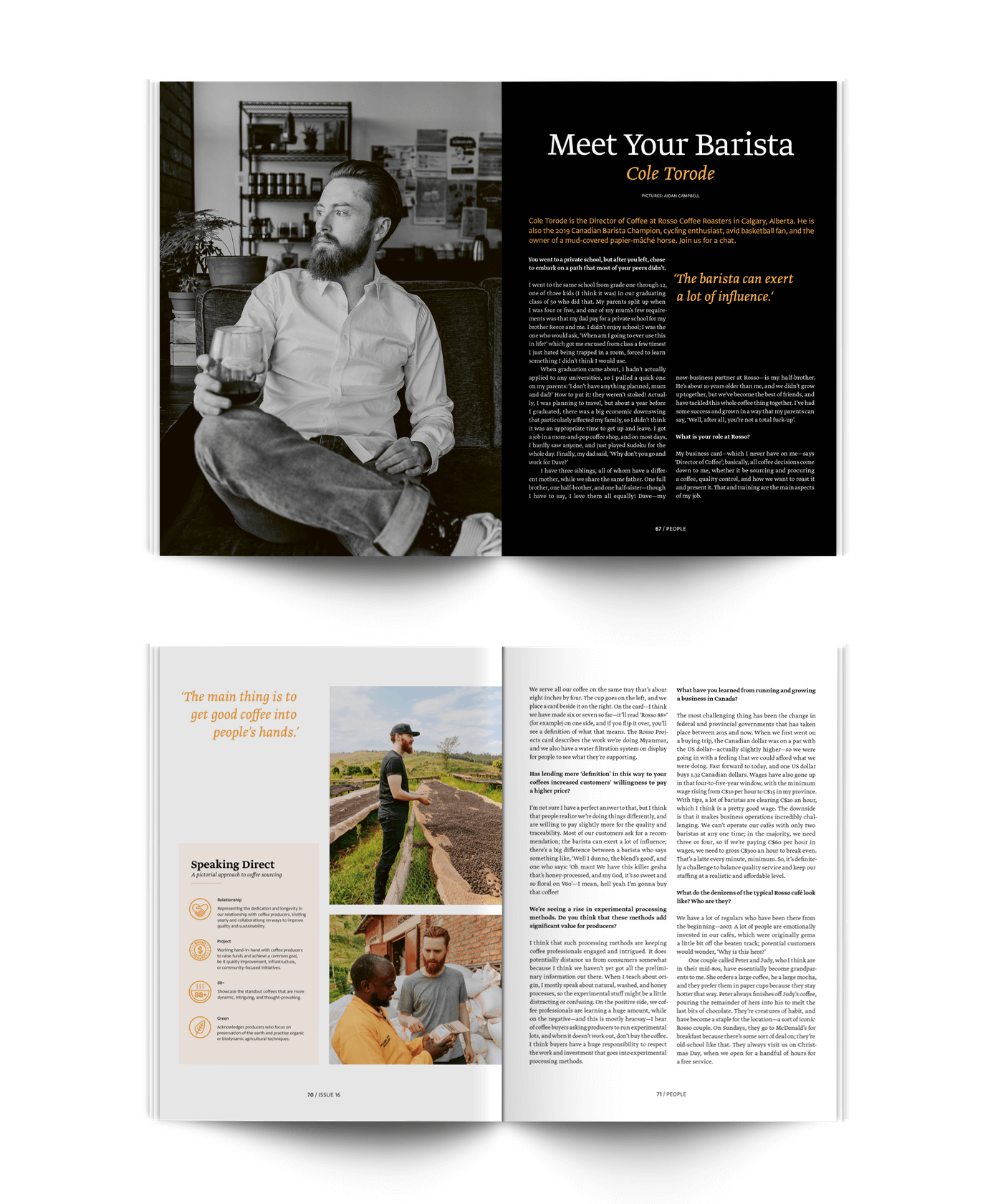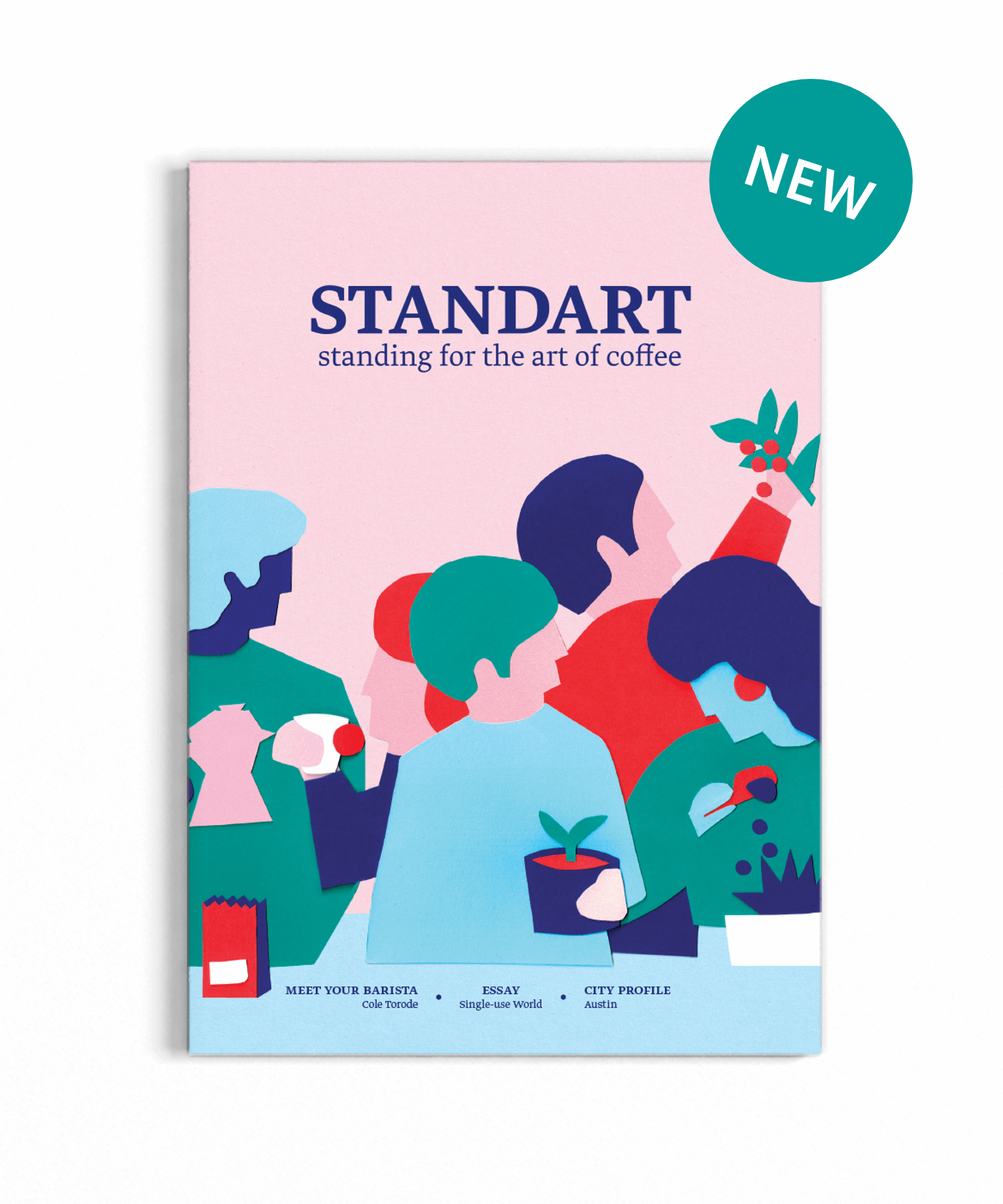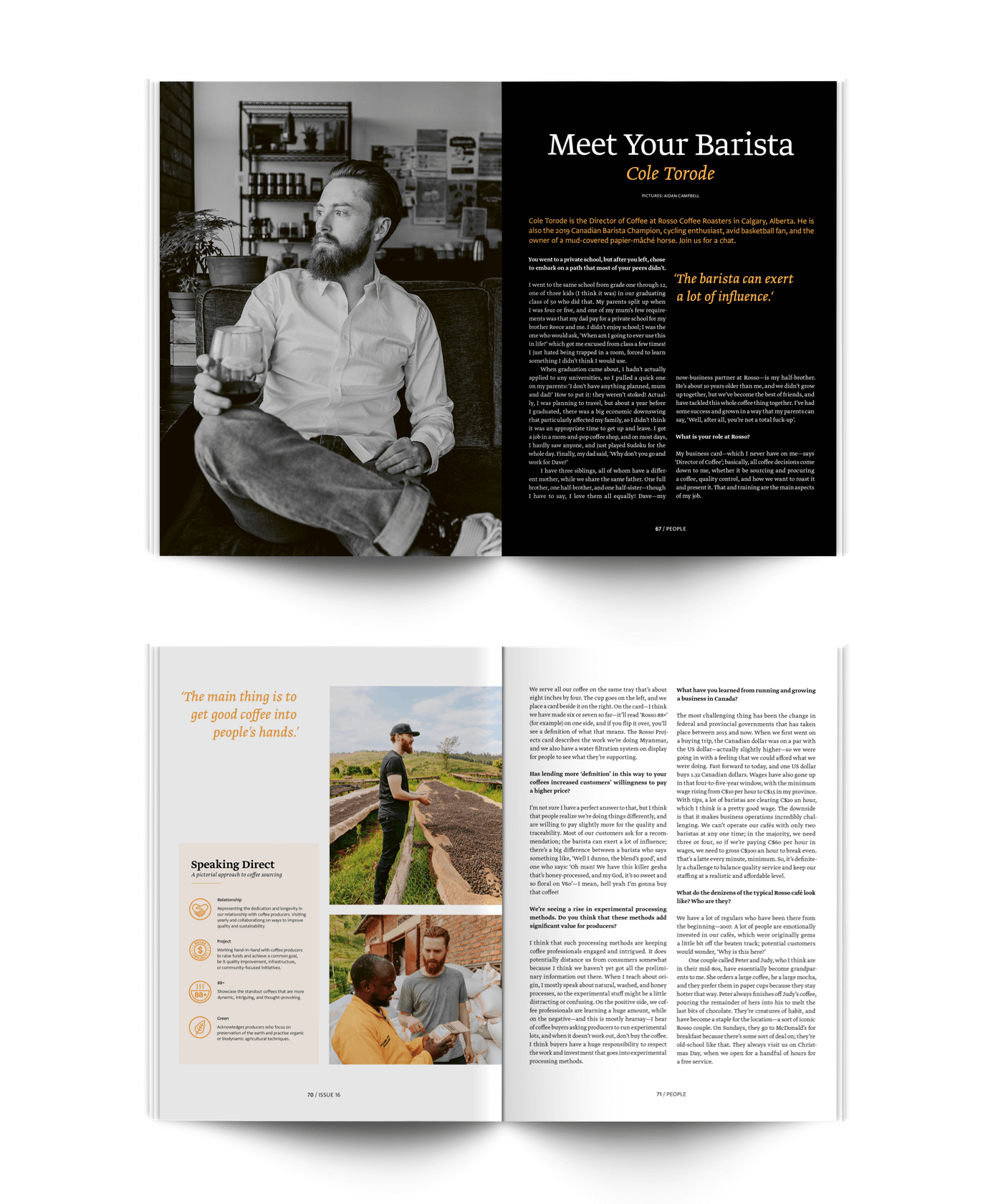 Standart Issue 16
Every issue of Standart is beautifully designed and the content carefully curated in order to bring you a one of a kind experience. It should be meaningful, enriching, and inspiring; Standart Issue 16 does just that:
In 'Coffee' chapter, they continue their series comparing coffee and tea—this time the brewing methods of each, and look at a historically massive producer of tea that is moving into high-quality coffee production, Sri Lanka.

The 'People' chapter, in which they explore the talented people that make up our industry, is stacked with great stories, including an interview with Canadian Barista Champion Cole Torode, a word or two from two of our favourite baristas as they take us through their daily routines, an article by Ashley Rodriguez exploring freelance life, asking questions, and the experiences that made her who she is today, and much, much more.

In the 'World' chapter, they take a look at some of the traditions that make up the experience of drinking coffee in the Balkans, then skip over to Austin, Texas for a reflection on exactly what conspired to make the city the coffee mecca it is today.