Aergrind Hand Grinder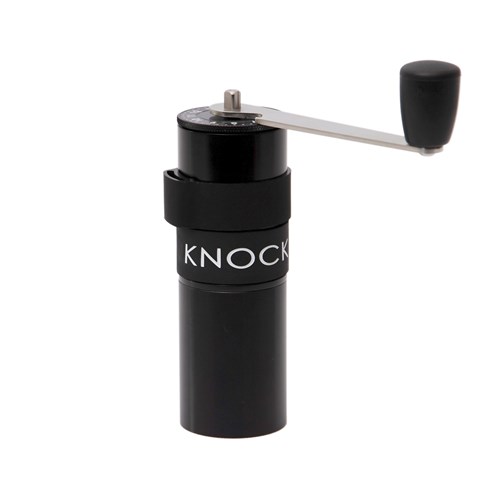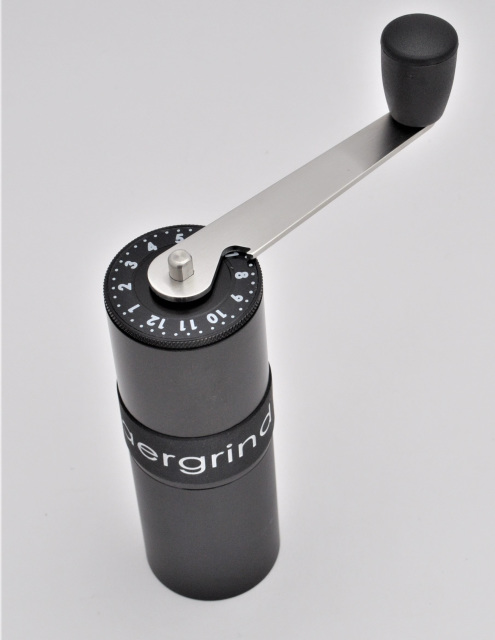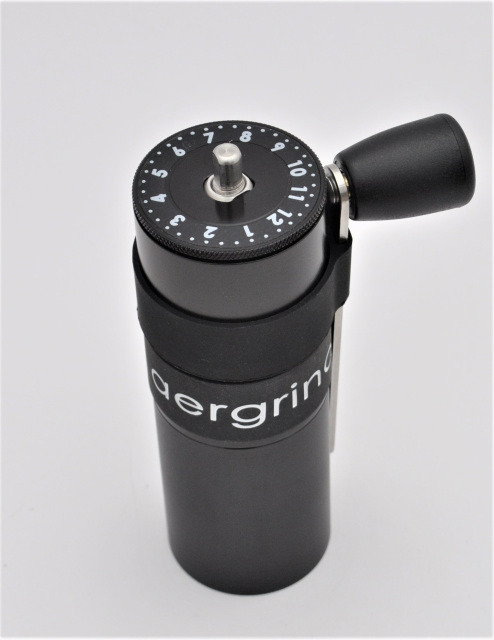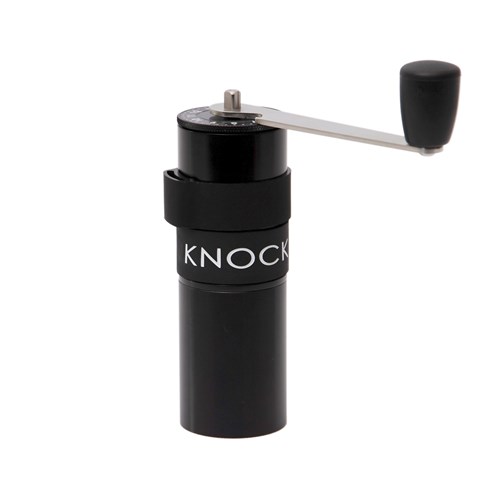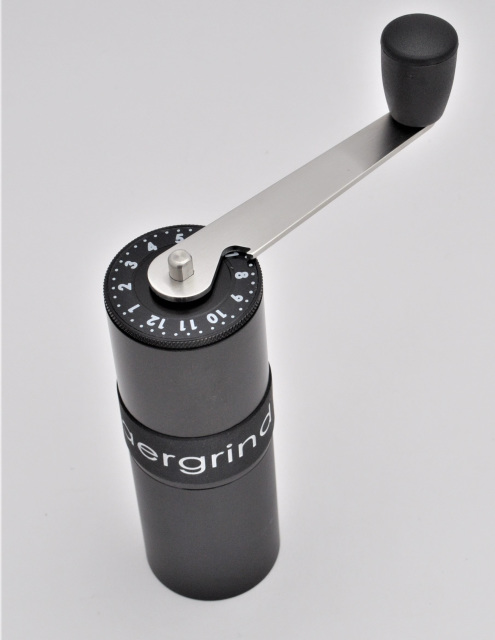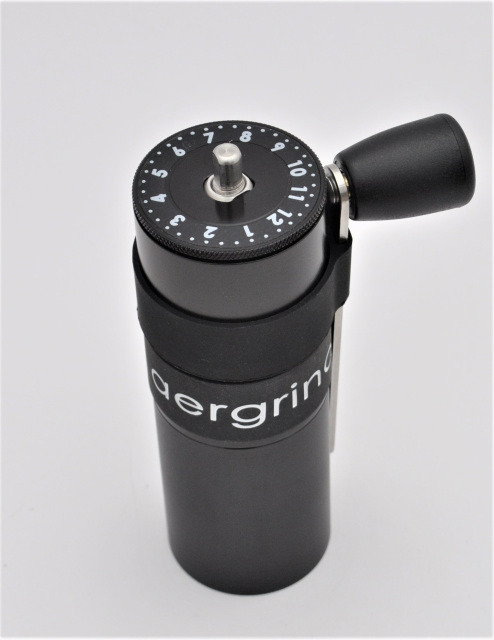 Aergrind Hand Grinder
Aergrind is the most popular and compact hand grinder made by Knock. Founder of Knock, Peter Kilpatrick based their operation and assembly in Portobello, Edinburgh (UK) with the aim to produce grinders with great quality and consistency.
Aergrind features a 38mm hardened black steel conical burr set which ensures coffee grinding at the highest consistency for years without rusting or blunting. The body of the grinder which the burr set sits in, is machined from a single piece of aluminium while the shaft is secured within with 2 food grade ball bearings to achieve a stable grinding axle, with no wobbling during grinding. Grind adjustments are made easy by smart design of the adjustment knob on top of the grinder rather than below.
The latest production features an updated metal dial lid with improved knurled grip and clear white numberings. Entirety of Aergrind is produced and assembled in the UK.